Everyone's upto go green initiatives. How about you? Here's a knitting project that will avoid wastage of paper thus replacing paper with reusable coffee cup sleeves. You can use it for holding hot beverage cups/glasses. These are environment friendly and they look cool too. You just need some time in hand, some yarn and above all some zest to weave. So, just splash all your creativity onto those knitting needles and there comes out your piece of art!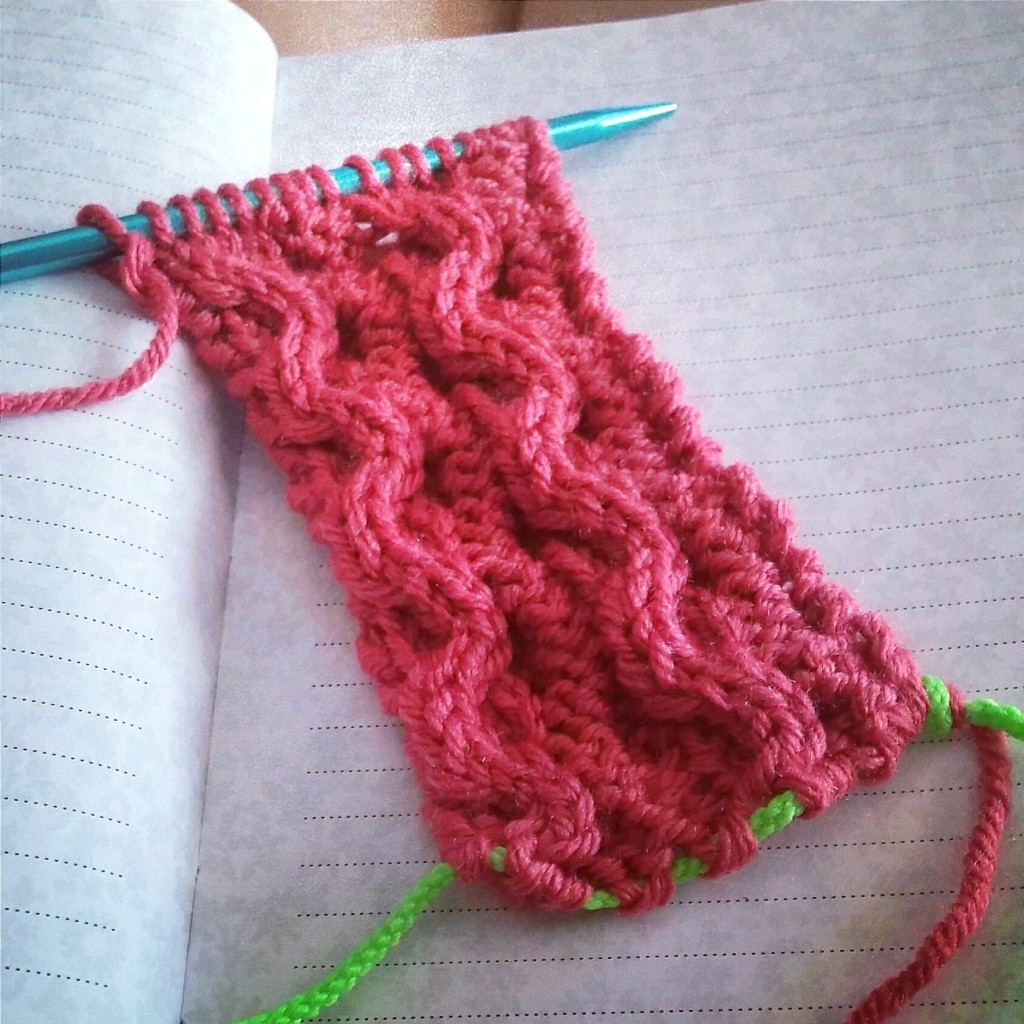 Step 1: Materials
1 skein of medium weight yarn
Size 5 (3.75mm) needles
Yarn needle
Step 2: Pattern
There are two methods in which you can cast on with this pattern. Here, a provisional cast is used which leaves one end with live stitches where you can invisibly graft the two ends together at the end. Another option is to do a regular cast on technique and later sew the two ends together. Now, Cast on 28 sts.
Step 2: Direction
ROW 1: knit.
ROW 2 and every alternate row: K2, purl to last 2 sts, K2.
ROW 3: knit.
ROW 5: K2, C8B; rep from to last 2 sts, K2.
ROW 7: knit.
ROW 9: knit.
ROW 11: K6, C8F; rep from to last 6 sts, K6.
ROW 12: repeat ROW 2.
Repeat ROWS 1-12.
Step 3: Finishing touch
Keep on knitting till the sleeve reaches approximately 9 inches (23cm). Bind off and sew two ends together or use Kitchener's Stitch to graft two ends together.
Here's your own reusable coffee cup sleeve! People will certainly not miss noticing it! It's really easy to make. Choose colorful yarns of your choice and make interesting multicolored cup sleeves. You can try out different knitting patterns where the cable stitch pattern suits best, however it is advisable you stitch this sleeve a little smaller than a standard cup size so that it stays up tight to the cup rather than falling off and the elasticity of the sleeve remains for a long time.
Photo credits & source: purlavenue.com
Anita Bangera - author