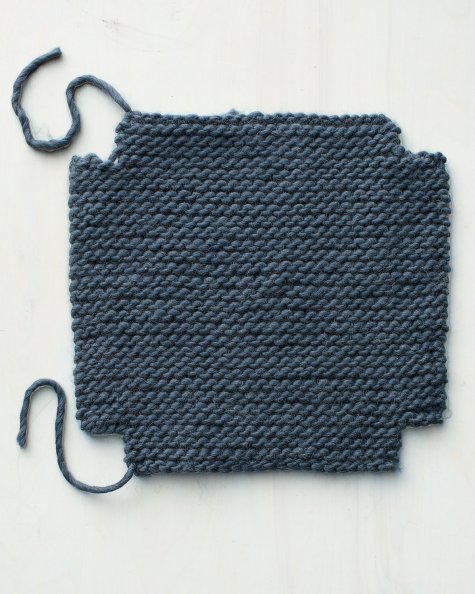 Using knitted fabric as upholstery always adds a plush & warm feel to your furniture. The whole look of the room is elevated because of good usage of such knitted upholstery. All  you need to primarily do is take a measurement of the furniture you wish to cover.
So try your hands on making this pretty piece of upholstery instead of buying expensive covers.
Step 1: You will need
Size 13 needles

2 skeins yarn

Synthetic batting cut to seat size

24-inch saddle-seat stool

Stapler
Step 2:
Begin casting 41 stitches and for 7 rows stitch for about 2 inches in garter stitch. In the beginning of the next row, increase the stitches by 6 stitches. Use a loop stitch and knit 41 of them. At the end of the row, increase by 6 stitches. For at least 9 inches, continue stitching in loop stitch.
Step 3:
Now for the next row, decrease it by 6 stitches from the beginning , even in the end. The same knitting process needs to be continued for the next 7 rows. Then do a cast off and weave it up on the end. Stitch up all the corners together by creating a slipcover. At this stage you beautiful hand woven cushion cover is ready to go over your chair cushion.
Step 4:
This is the best part – it's time to put things together. Place the batting on the seat of the chair over the cushion. Then place your slipcover over the batting and the excess fabric can be stapled on the underside of the chair using a big size stapler that can penetrate into the wood to keep the slipcover intact in place.
Do not hold the knitted slipcover too tightly but gently place the cover onto the chair cushion. And there you go, your pretty looking master piece is ready! It is suggested you wash woven upholstery in hot water to avoid any sort of damage to the fabric.
Photo credits & source: marthastewart.com
Anita Bangera - author